Just because market corrections are normal, that doesn't mean they're painless. This according to a recent article in Bloomberg.
The article points out that the present bull market has seen five corrections before the most recent one, and "it's taken around seven months on average for equities to climb out of their hole. Based on that path, the current jitters won't be fully eradicated until August."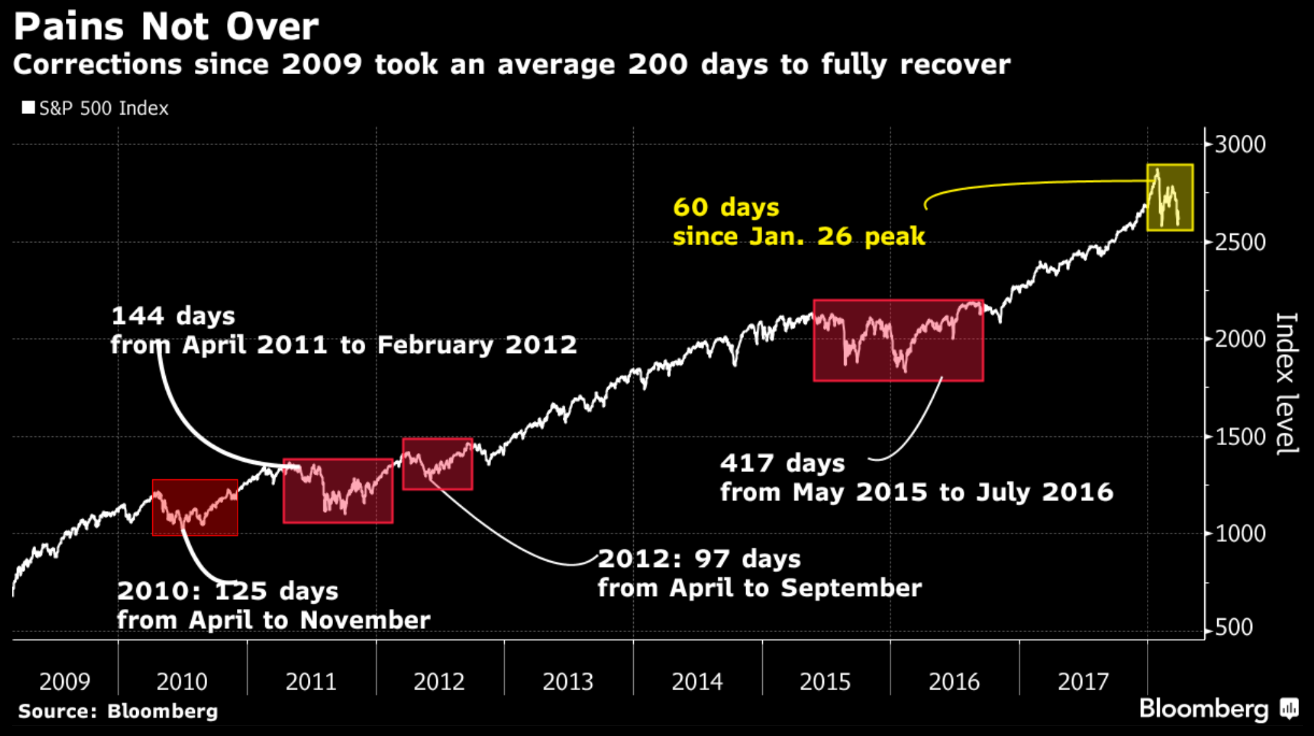 Since 2009, the article reports, the average correction in U.S. stocks has lasted 200 days and "lopped 14 percent from the S&P 500," adding that if the most recent correction ended imminently, "it would be the second shortest and second shallowest of them all."
The article points out that the relative calm of the market is also making any corrections seem worse than they are–volatility is now nearly twice the level it has been for the last two years.
Julian Emanuel, chief equity and derivatives strategist at BTIG LLC says, "People are optimistic by nature, so when corrections hit, they are largely unexpected and emotionally jarring." But the article argues that although corrections feel uncomfortable, what we're seeing now is "a long way from the worst. While the S&P 500 has risen or fallen by more than 2 percent six times this year, it swung by twice that amount nine times in October 2008, in the depths of the financial crisis."
Still, it's stressful for investors. Weeden & Co. chief global strategist Michael Purves describes it this way: "It's like going to the gym and lifting weights after you haven't been to the gym for two years."