Have you ever heard a song that jogs a strong memory, motivates you in a powerful way or makes you think about things you wouldn't otherwise consider?
This happened to me the other day while listening to some of the late Tom Petty's biggest hits. I couldn't help but notice how many of the lyrics related to the world of investing, which sent me on a fun and enlightening mission of combing through this rock icon's classics and drawing parallels with different types of investors Whether or not you're a Petty fan, I'm pretty confident that you probably fall within one of these categories:
"I Won't Back Down" – The Long-Term, Compounder Investor
But I won't back down
No I'll stand my ground, won't be turned around
And I'll keep this world from draggin me down
Gonna' stand my ground
… and I won't back down
Stocks are perhaps one of the greatest ways to generate long-term wealth but present a challenge to investors when a bear market rolls around every few years. When investors see their account values decline, the fears of losing more money take hold and that often leads to misguided and sometimes costly decisions . Investors who get the most of stocks over time are the ones who "stand" their ground and don't "back down".
"The Waiting" – The Value Investor in Today's Market
The waiting is the hardest part
Every day you see one more card
You take it on faith, you take it to the heart
The waiting is the hardest part
If you have been a value investor over the past 10 years, you'll get this one. Value stocks have trailed growth stocks dramatically, something we discuss continuously here at Validea. The question investors need to ask is if this has happened before. As O'Shaughnessy Asset Management pointed out in their piece, Value Is Dead, Long Live Value, it has: From 1926-1941, value stocks dramatically underperformed growth like stocks. Even the father of value investing, Ben Graham, threw in the towel on active value stock picking late in his career.
When certain styles of investing go out of a favor, "the waiting" for the reversion can be the "hardest part". Believers in value point to the historical evidence of the value premium, but that still requires us to "take it on faith" that value will revert.
"You Got Lucky" – The Advised Investor
Good love is hard to find,
Good love is hard to find.
You got lucky, baby
Yeah, you got lucky, babe
When I found you.
If you have been able to find a relationship that stands the test of time, you're lucky. The same holds true with respect to a trusted financial advisor. If you have an advisor that you can be honest with, who understands your goals, fears and preferences and offers you advice that aligns with your goals, that's a relationship worth its weight in gold.
"Free Fallin'" – The "Buy What You Know" Investor
All the vampires, walkin' through the valley
They move west down Ventura Boulevard
And all the bad boys are standing in the shadows
And the good girls are home with broken hearts
And I'm free
Free fallin', fallin'
Free fallin', fallin'
This is one of the most popular Tom Petty songs and, as he shared in this 2016 interview with Billboard.com, many of the lyrics came to him as he drove back and forth to the recording studio each day and observed the scene on Ventura Boulevard. It's a loose connection, but reminded me of the "Buy What You Know" investor who builds a portfolio based on stocks of businesses they know, see and use in their everyday life.
For most stock investors, the familiarity of a company and its products has significant influence on what they own in their portfolio. Peter Lynch, the former star fund manager at Fidelity, popularized the buy-what-you-know concept, but Lynch has said the phrase was really an oversimplification of a more involved investment strategy. That said, the basic concept rings true–looking at what is right in front of you and what you are using on a daily basis can be a good source of investment ideas.
"Learning to Fly" – The Learning Investor
I'm learning to fly (Learning to fly)
But I ain't got wings
Coming down is the hardest thing
I'm learning to fly (Learning to fly)
Around the clouds
But what goes up (Learning to fly)
Must come down
No investor on the planet has a mistake-free investing career, but what's important are the lessons learned from those mistakes. For example, an investor who moved out of stocks at the end of 2008 or in early 2009 with the intent of saving themselves from additional market losses would have significantly hurt their returns— once the market bottomed, stocks recovered quickly and most investors who got out took much longer to get in. That quick recovery has been the playbook for every large decline since, including the 30%+ decline we saw early this year due to COVID-19.
As an investor, you are bound to make mistakes so the "coming down" from those mistakes can be the "hardest thing", but those are the very things that can help you improve your chances of success as long as you don't make the same mistake again.
"Yer So Bad" – The Bubble Investor
Oh, yer so bad, best thing I ever had
In a world gone mad, yer so bad
Oh, yer so bad, best thing I ever had
In a world gone mad, yer so bad
These lyrics remind me of periods like the dot com bubble in the late 90s and early 2000s, or the speculative fever of crypto currencies we saw a few years ago. When assets rise into bubble territory, investors should know things have gone too far and too high, yet many continue to pile in hoping for more gains. They know "yer so bad" and that eventually these bubbles will burst, but in the moment it's the "best thing I ever had"as a result of a "world gone mad".
"Crawling Back to You" – The Overly Worried Investor
I'm so tired of being tired
Sure as night will follow day
Most things I worry about
Never happen anyway
I keep crawlin' back to you
I keep crawlin' back to you
This is probably one of my favorite, albeit somber, Petty songs, particularly the line ,"Most things I worry about, never happen anyway". When investing for the long term, there are always things to worry about, but for many investors those worries never materialize. If you spend too much time dwelling on all the negatives you may miss out on the long-term potential of investing in the markets. It's not the "known unknowns" that really roil the markets, its usually the "unknown unknowns" that emerge from the shadows, as explained by former Secretary of Defense Donald Rumsfeld,
"Runnin' Down A Dream" – The Realistic Investor
I felt so good, like anything was possible
Hit cruise control and rubbed my eyes
The last three days the rain was unstoppable
It was always cold, no sunshine
Bull markets make us feel great. Our portfolios grow , our net worth is higher, we can do more with our money now and in the future. Bear markets,on the other hand, are painful; our account values fall, losses usually come hard and fast, and we think the downturn will never end. Investing in the stock markets bring highs, lows, pain, joy and lots of twists and turns. Luck and randomness play a big role in the eventual outcomes, particularly in the short to mid-term. But those investors who continue to keep on "runnin' down a dream" and let the power of long-term compounding work for them are the ones likely to be most successful, even if they get tripped up along the way.
---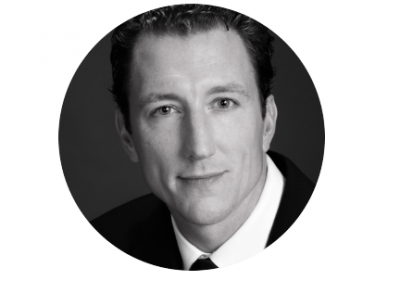 Justin J. Carbonneau is VP at Validea & Partner at Validea Capital Management.
Social | Podcast | Interviews | Articles
about Justin all in one place
Photo: Copyright: 123rf.com / IMV