Deutsche Bank's chief economist shared his view that the equity markets are "entering frothy territory" using an indicator similar to one used by Warren Buffett. This according to a recent CNBC article.
Mikihiro Matsuoka of Deutsche Bank explains in a recent note that, "an eventual turnaround of monetary policy after a long period of post-[great financial crisis] accommodation is under way in major developed countries which, in our view, raises the returns on safe assets and lowers the valuation of risk assets." He uses the relationship between total market capitalization and GDP as an indicator to support his view.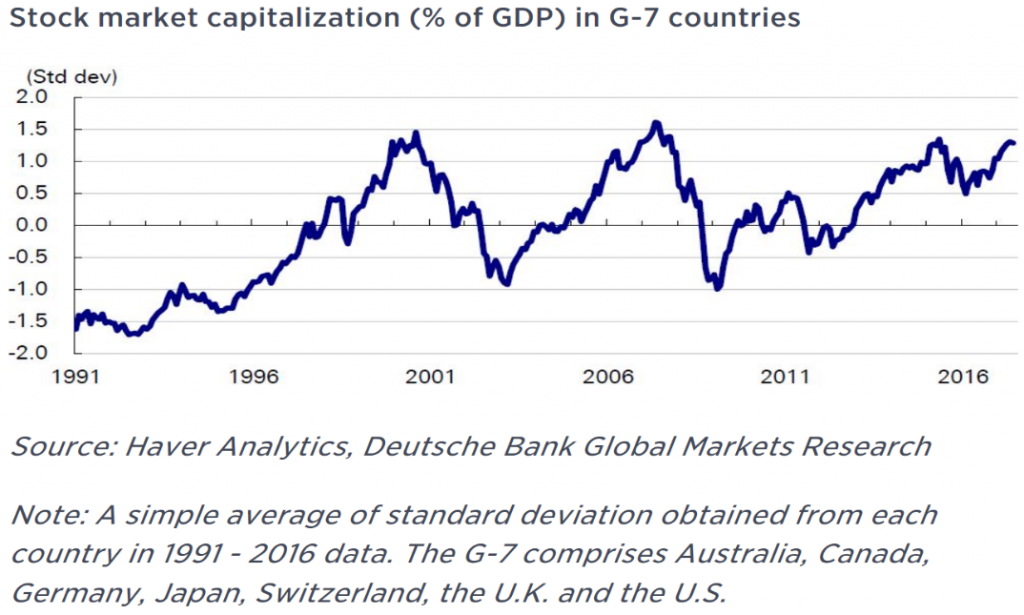 CNBC notes that the chart is "similar to one Warren Buffett watches as a key measure of valuation" and says that a July version of the chart "shows investors value U.S. stocks at 127.6 percent of GDP, the highest since around the tech bubble when the reading was 136.5 percent.
Tighter monetary policy in the U.S. as well as abroad is another reason to worry, says Matsuoka, because initial measures could cause more of a negative effect on the markets than future actions. "The US. Federal Reserve," he wrote, "appears willing to accelerate the frequency of rate hikes, which could further amplify the negative shocks."