The surge in positive sentiment about the market is increasingly misaligned with the reality of a slow-growing economy, according to last week's Wall Street Journal.
The article says that the share of newsletter writers that are optimistic regarding the stock market climbed to 62.7% this week (according to Investor Intelligence, a firm which provides weekly survey results from more than 100 newsletter writers). However, the article points out, "this gauge has become something of a contrarian indicator."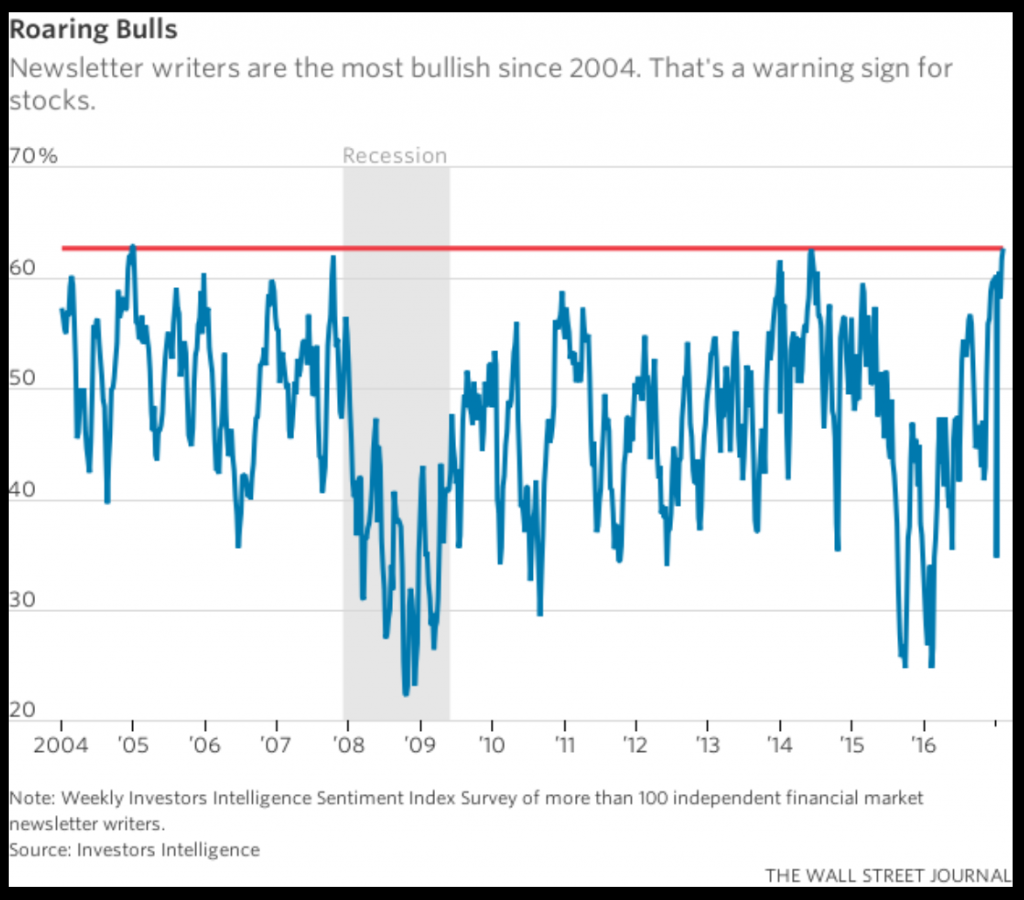 Major stocks indexes have been pushed to record highs due in part to President Trump's promises of deregulation, lower taxes and increased fiscal spending, but the article notes that "many investors are getting worried that high expectations could lead to major disappointment."
Investor Intelligence asserts that a reading above 60% means "it is time to start taking defensive measures." While this is useful for investors, it also notes that the measure is more helpful in "calling market bottoms than market tops, particularly since market tops can form over time."Ed Yardeni, chief investment strategist at Yardeni Research, thinks concern is in order. "We are due for a correction," he says.